Reidsville Dumpster Rental
Renting a dumpster in Reidsville is arguably the most effective way to get rid of large amounts of waste from commercial, residential and construction projects. A dumpster offers a lot more space than a pick-up and it also eliminates the need to make multiple trips to the nearest local landfill to personally dispose of the waste. When you get a container from an affordable Reidsville dumpster rental company, you can dispose of waste without breaking the bank. Foothill Waste Solutions offers cheap dumpster rental service in Reidsville, NC. Contact us now at (336) 871-4055 to rent a dumpster in Reidsville today.
We Take Just About Everything
Some examples of the junk we haul away include
Refrigerator Disposal

Garbage Removal

Mattress Disposal

Foreclosure Clean Outs
Construction Waste Removal

Yard Waste Removal

Trash Removal

Appliance Removal
Television Disposal & Recycling

Furniture Removal

E-Waste Disposal

Hot Tub Disposal
Rent a Roll-off Dumpster in Reidsville
Anyone can rent a roll-off dumpster in Reidsville today for any project by simply giving us a call. With our flexible rental terms, different size dumpsters and affordable dumpster rental pricing; we have made renting a dumpster as simple as possible for homeowners, businesses, construction firms and contractors. Foothill Waste Solutions is proud to provide affordable, on-time dumpster rental services to any customer in Reidsville with any kind of waste disposal project. Ready to rent a dumpster?

Residential Dumpster Rentals - A roll-off dumpster comes in handy when you have clutter to get out of your basement, garage or entire house, and even when you have a renovation project, a new construction, an outdoor structure demolition or even a yard trash & debris removal project coming up. We offer different size residential dumpster rentals at affordable pricing.

Wondering if we have the right size dumpster for your project? We offer four roll off dumpster sizes which include; 10-yard dumpsters, 15-yard dumpsters, 20-yard dumpsters and 30-yard dumpsters. We cover nearly all types of projects such us; junk removal projects, roofing, drywall or flooring removal projects; as well as new junk cleanout projects prior to a move. We not only provide affordable dumpster rentals; we deliver them on time, every single time.

Commercial & Construction Dumpster Rentals - Are you looking for roofing dumpster rentals, construction dumpster rentals, demolition dumpster rentals or commercial dumpster rentals in Reidsville? We provide large dumpsters that are designed to load up to 7 tons of waste at full load. When you need large dumpster rentals, Foothill Waste Solutions is your best choice! Our rental dumpsters are versatile and can accomodate a large variety of waste materials.

Reidsville Dumpster Rental Sizes
If you are worried that you will not know how to choose the right size dumpster, put your fears to rest. Count on our knowledgeable and very experienced representatives to help you figure out how to differentiate the available Reidsville dumpster rental sizes and pick one that is perfect for your projects. We are a local dumpster rental service that aims to make renting a dumpster a simple, hassle free exercise.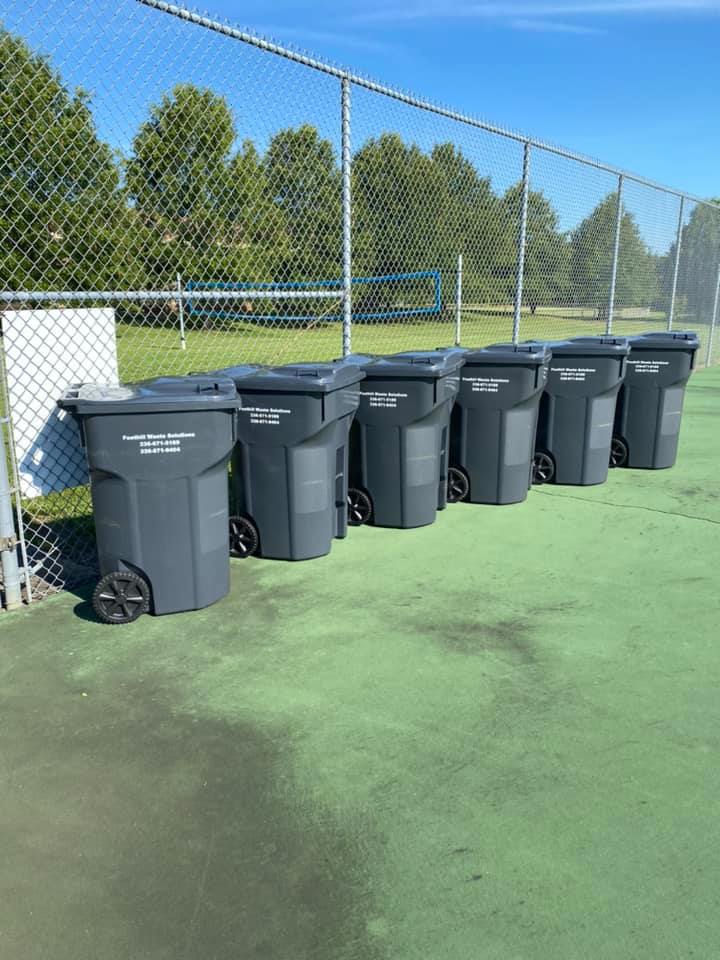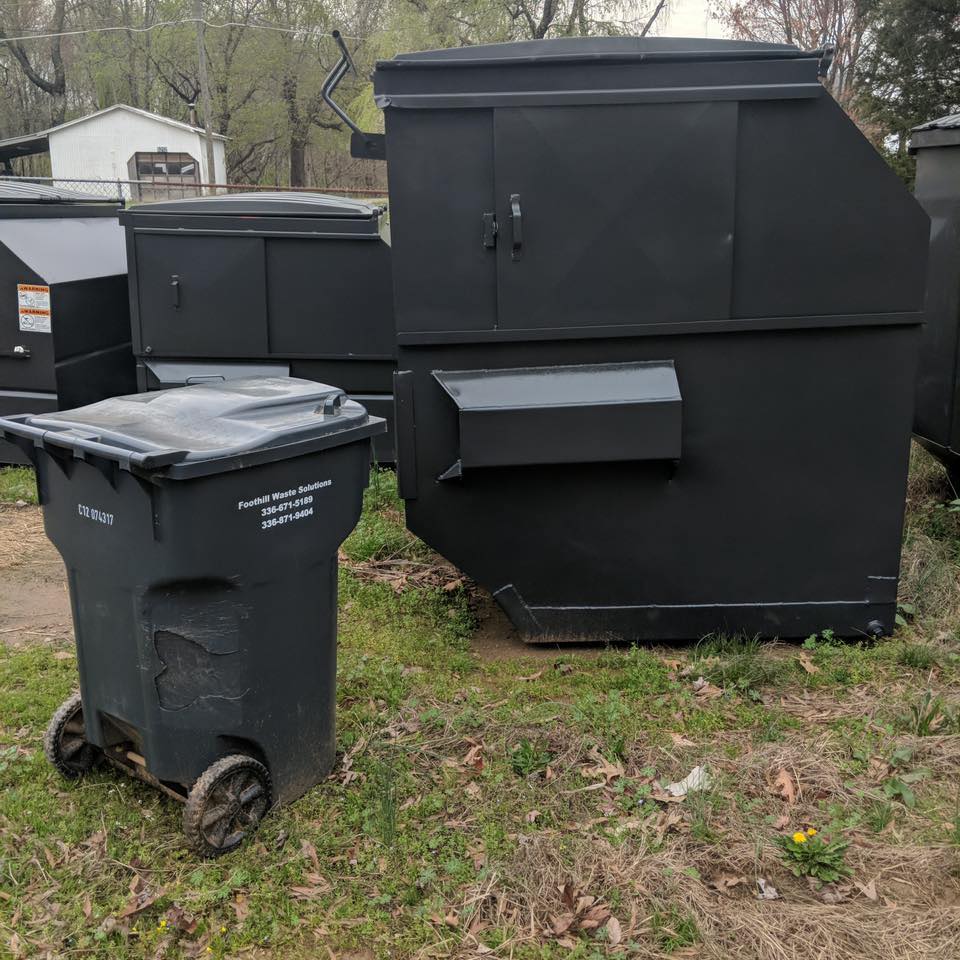 How To Rent A Dumpster in Reidsville?
When you are finally ready to rent a dumpster in Reidsville; simply give us a call at (336) 871-4055 to place an order. You can also use the online booking service on our website to book your rental dumpster and schedule a delivery. We usually just require a few details to know when you the dumpster size you wish to rent, your rental period, and where you need it delivered to.

In case you have no access to a convenient placement area; you will require a dumpster permit to allow you to place the rental roll off dumpster out on the street or in a permitted public space. You can get a dumpster permit from your local office, and you are usually required to have it on hand, when the dumpster is delivered to avoid issues with local authorities.

Contact us today to get cheap roll off dumpster rentals in Reidsville, NC
The Reidsville Dumpster Rental Company You Can Depend On
Foothill Waste Solutions offers reliable roll off rentals that can be used in all commercial waste disposal, construction debris removal and residential waste and junk removal projects. We provide a wide variety of affordable dumpster options and flexible dumpster rental terms. We are the Reidsville dumpster rental company you can depend on for all your waste disposal needs. We also have dumpster rentals in Oak Ridge, NC.