Stokesdale Dumpster Rental
Renting a dumpster in Stokesdale doesn't have to be a privilege just for contractors. If any homeowner, landlord, or business owner has a need to dispose of a large amount of waste, a dumpster is both economical, and an effective way to throw away everything you need at once, then have it hauled away when you are ready. Foothill Waste Solutions offers reliable fast dumpster rental service in Stokesdale, NC. Call us now at (336) 871-4055 to rent a dumpster in Stokesdale
We Take Just About Everything
Some examples of the junk we haul away include
Refrigerator Disposal

Garbage Removal

Mattress Disposal

Foreclosure Clean Outs
Construction Waste Removal

Yard Waste Removal

Trash Removal

Appliance Removal
Television Disposal & Recycling

Furniture Removal

E-Waste Disposal

Hot Tub Disposal
Rent a Roll-off Dumpster in Stokesdale
Most people believe that you need to be throwing away the whole house and farm in order to justify a dumpster, but thanks to our various size dumpsters, and competitive pricing, anyone can rent a dumpster with only a phone call. Foothill Waste Solutions is proud to provide dumpster rental services to construction companies, landlords, and residential customers all over Stokesdale and the surrounding areas. So, what kind of project can you tackle with our dumpsters, and what size will you need?

Residential Dumpster Rentals - Typically, when we get a call from a customer needing a roll-off dumpster, it is to clean up after a storm, clear a house full of clutter, or finally, finish the basement that was started years ago. We can provide you with a small, yet spacious dumpster that will allow you to throw away all your junk.

We have roll off dumpster sizes from the compact 10-yard size and 15 yard dumpster that are great for small projects to our medium sizes include the 20 and 30-yard dumpsters, which are ideal for most home renovation projects, including putting on new shingles , couch and mattress disposal, and most drywall replacement projects. For business owners who are renovating a new location, these are the sizes you need to consider as your smallest.

Commercial & Construction Dumpster Rentals - Roofers and General contractors workers can both appreciate a large dumpster that can be hauled to the location, and picked up with only a phone call. Our services allow us to bring you a large dumpster that can easily fit close to 6 tons of waste. No longer do you have to worry about your residents setting trash on the ground, they can properly dispose of it in your rental dumpster. No more weighing, no more waiting for weekly pickups, you can take control of your trash schedule, and keep your facility clean.
Stokesdale Dumpster Rental Sizes
If you are inexperienced with renting a dumpster in Stokesdale, our friendly, knowledgeable staff will be able to answer all of your questions to make sure you are heading in the right direction. Not to mention, because we are locally based, we can promptly pick up your full dumpster, and bring you an empty container if you underestimated the size of your project. It is our goal to make renting a dumpster as easy a task as possible.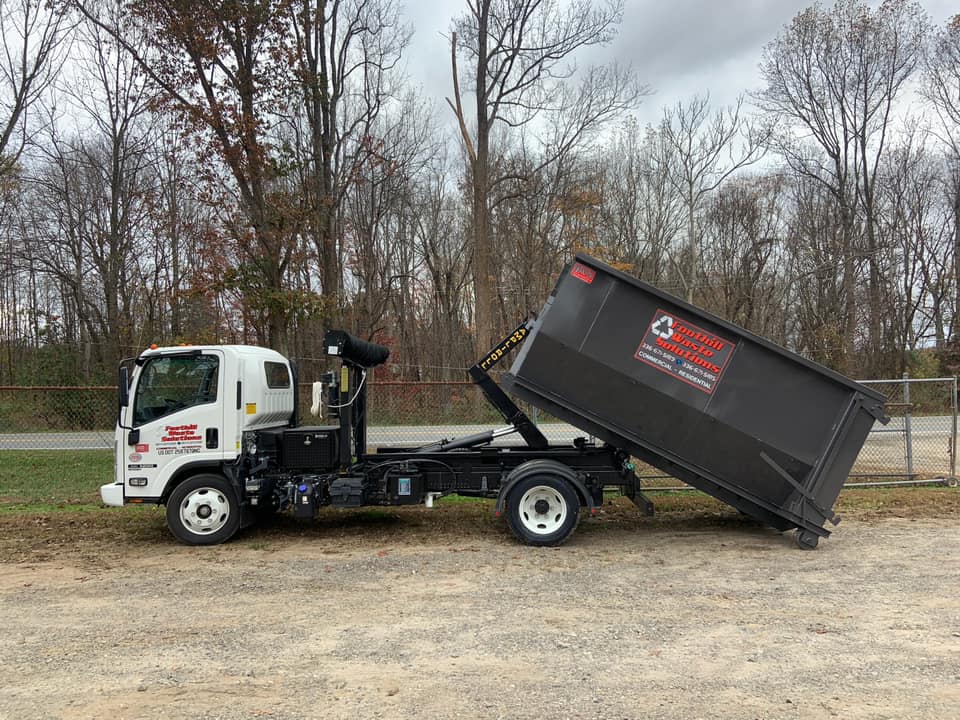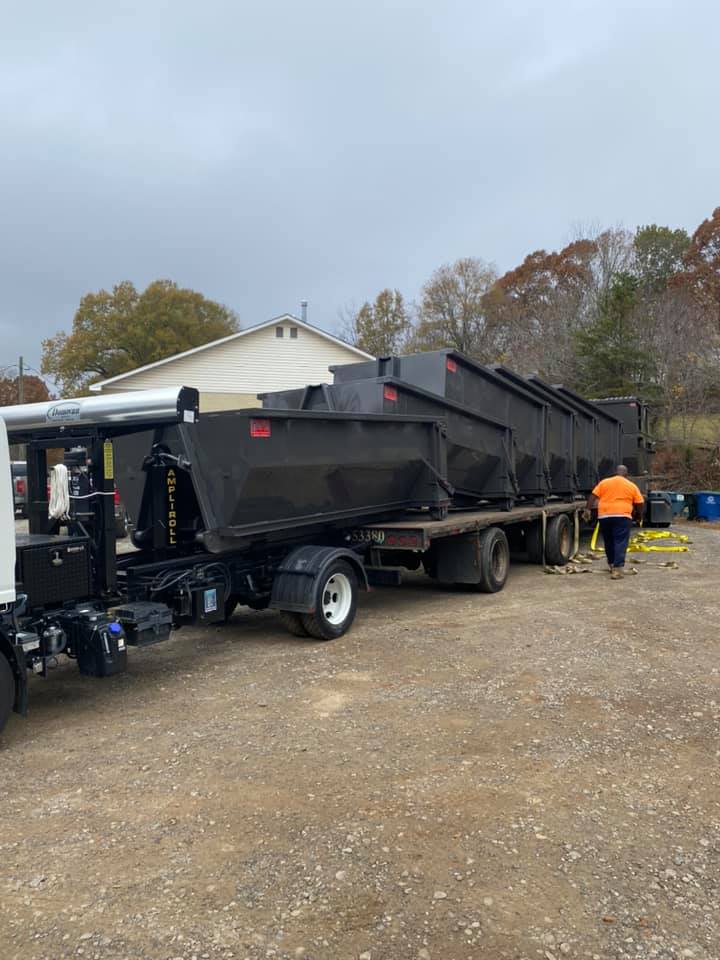 How To Rent A Dumpster in Stokesdale?
Before we can deliver your dumpster, you can order online or call us at (336) 871-4055, to ensure we have your size rental available. In most cases, we can secure a container for you for the duration you need. However, please have an idea of how long your project may take as our competitive prices are based on the length you will need your rental dumpster.

Depending on where in the city you live, you may need to obtain a special permit to have a dumpster on the street, It's best to have it on your property to avoid the paperwork. If this is the case, our representatives will be able to help you navigate the paperwork, and ensure nothing stops your project.

Contact us today to get cheap roll off dumpster rentals in Stokesdale, NC
The Stokesdale Dumpster Rental Company You Can Depend On
Foothill Waste Solutions offers reliable roll off rentals that can be used in all commercial waste disposal, construction debris removal and residential waste and junk removal projects. We provide a wide variety of affordable dumpster options and flexible dumpster rental terms. We are the Stokesdale dumpster rental company you can depend on for all your waste disposal needs. We also have dumpster rentals in Reidsville, NC.